RP Name: Shea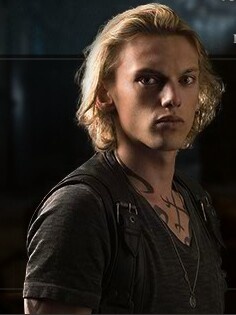 Person used as character face: Jamie Campbell Bower
Character Name: Riley Helland
Alias: Astra
Power: Stardust manipulation. He can use it in a variety of ways, mostly to create barriers for a short time, attack with as a wave of energy, create bursts of light and to levitate, allowing for faster travel.
Second Generation Anti-Hero or Vigilante? If so, how did you end up picking up the mantle?: Though he's never met the original, the name comes from a Teleporter who was once a Brotherhood member. Magneto gave him the name.
Costume: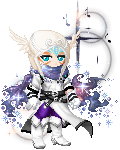 How long have they been an anti-hero or vigilante?: Not very long, a month or so.
Character Bio: Originally a Brotherhood member, Astra had been with Magneto's gang for a few years, only leaving after the recent death of their leader. The original Astra was an Interstellar Teleporter and Magneto gave Riley the name to the replace the traitor. While Riley had been a loyal member, without Magneto, the Brotherhood fell apart and most members went separate ways. Since leaving, he has started changing from being labelled as a villain, to actually helping people. He begun changing after meeting Patronus, the two becoming close enough that he protects her as if she was his younger sister.
He is aware that his costume can cause him to be mistaken for a female, having purposely made it that way to help protect his identity.