RP Name: Shea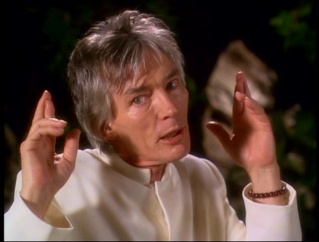 Person used as character face: Billy Drago
Character Name: Alistair Reid
Occupation: Scientist/experiment handler
Supporter of heroes? If so, have you ever been saved by one? If not, why do you hate them?: No, he's very anti-powers and is part of a team working to develop a lasting 'cure'.
Character Bio: His grandfather was in politics around the time Captain America received the Super Soldier serum, only to be killed in an attack led by the Red Skull. Alistair's father blamed the mutated man and the powers he had and used it as an excuse to be part of the anti-mutant/powers protests when they started. That hatred was passed down to Alistair.
Unfortunately, he happened to have powers of his own, able to use a form of telepathy to cause pain to minds and persuade others to perform a particular action (such as convincing them to hurt someone), meaning he had to keep it hidden from his family.
Alistair's father helped fund the labs he now works at to help develop the 'cure'. He is also responsible for the mutant known as Erebus (Marco Ellis), whom he uses his powers on to make him hurt and track down others with powers to either get rid of, or use in more experiments.