Remember that story we had about the X-Men's 'Gambit' getting himself caught while trying to rob Tony Stark? Well after weeks of searching around, we managed to get you all an update. (Yeah that's right Gallagher we really do all the research you try to claim we don't. It's not like your paper has updates on this.) After the incident at Stark's, Remy LeBeau was arrested by the agency know as S.H.I.E.L.D, which works like the F.B.I (for those who don't know), but with the powered people and often against the Government. I've met Nick Fury before, who works (…or is that worked?) as the agency's Director. He's a good guy who just wants to keep the world safe; he just doesn't always agree with how others choose to do things.
Mr LeBeau was taken into S.H.I.E.L.D custody for questioning and apparently tried to escape by use of his explosive powers, but was stopped by everybody's favourite hero, Captain America.
A few days later however, the thief was reportedly seen back on the streets with some of his fellow X-Men. No word yet though on why he was out already, or if he really was out. Knowing S.H.I.E.L.D, they probably have Mr LeBeau under close watch.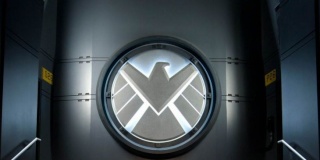 The logo for S.H.I.E.L.D. They see more than you think they would.
Meanwhile, S.H.I.E.L.D has other super-powered messes to clean up.
Between super hero turned vigilantes taking out a bunch of Hydra soldiers, a group of heroes taking out some sort of giant beast in the park and rumours floating around that the 'God' Loki has been spotted back in the area, they're going to have one hell of a busy time.
Oh yeah, we probably should have focused more on that Loki thing huh? Oh well. Maybe in the next article. Because, you know, research. Maybe it was just a crazy rumour, maybe not. When the team here at the Daily Bugle finds out, we'll let you know.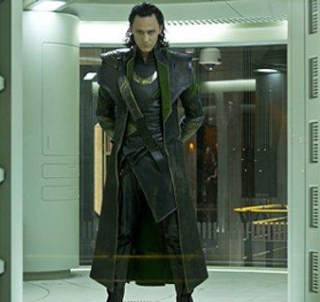 It can't be that hard to spot someone dressed like this can it? Rumours of Loki's return will probably be easy to confirm.